Hello Vegan Travelers!
We're all probably aware that flying is bad news for the environment. Aircraft engines emit heat, noise, gas and ultimately contribute to climate change (studies estimate that aviation is responsible for between 5-10% of total greenhouse gas emissions.) Unfortunately, there's no hybrid aircraft running on vegetable oil available to us at this time, so while we wait for Elon Musk to provide us with the Tesla solution to air travel, we're pretty limited.
In the meantime, there are ways we can travel more efficiently such as by train, bus, carpooling and walking (seriously, do a major walking tour from city to city, it'll change yo life.) Even still, travel is not an environmentally friendly way of life. So it's majorly important that us travel addicts do everything we can to minimize our impact on this planet. The single best way to do that? Going vegan.
I personally decided to eat a plant-based diet for environmental reasons after watching the Cowspiracy documentary. But the environmental impact of meat consumption is really just the tip of the iceberg. The more I learned, the more I became enraged with the way animals are treated. There is no reason an animal needs to suffer for the purpose of meat, a beauty product or a handbag.
Here is a list of my favorite vegan-friendly, cruelty-free, travel products:
Once you get past the name, you'll find an awesome selection of versatile luggage made from PU leather. While their website makes no mention of the fact that it's vegan (WHY?!) after a quick email I learned that they also don't use any animal-derived glue making all their products completely vegan and cruelty-free.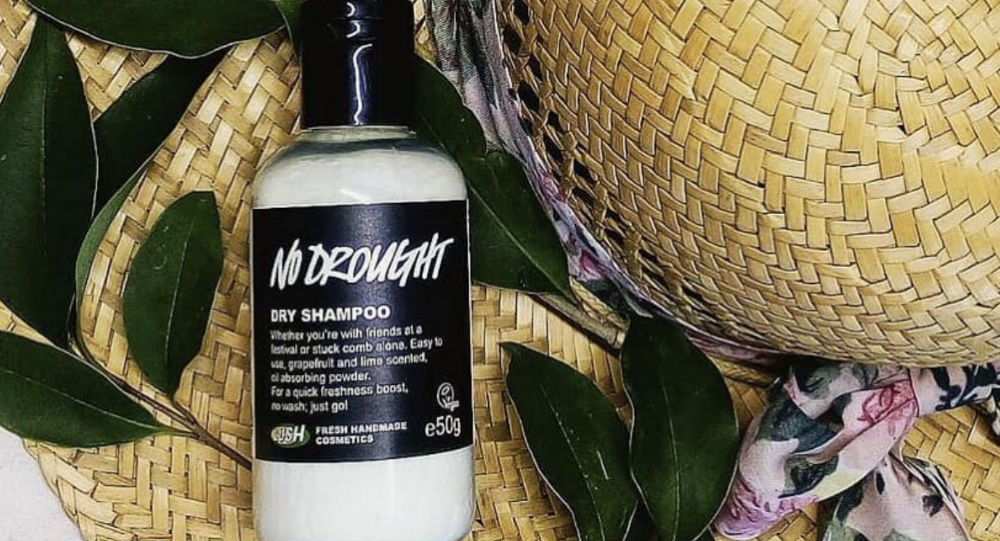 2. Dry Shampoo:  Lush USA
If you buy ONE product from this list make it Lush's dry shampoo. I am constantly trying to grow my hair to a Rapunzal like length so I rarely wash it. This product keeps my hair looking fresh and smelling great even on my 2nd week of not washing it. It's also great for styling and adding volume. Lush's No Drought is especially great because it's a powder which means you can keep it in your carryon (as opposed to most other types of aerosol dry shampoos,) it's small and travel-friendly and as with all Lush products, it's cruelty-free.
This water bottle is supreme. It's insulated, stainless steel and keeps things hot or cold for hours. Carrying a water bottle is one of the best ways you can reduce your use of plastic. Single-use plastic is SO out. They're also great because they have a lifetime warranty and unlike other stainless steel water bottles the water doesn't taste like metal. Perfect for travel because you can store smoothies in them for hours after you make it.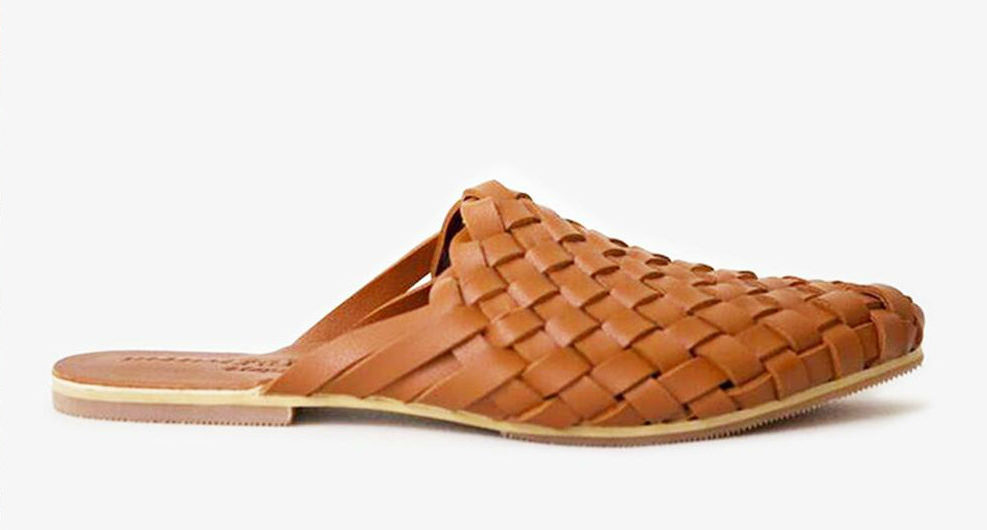 I typically travel with 2-3 shoes – slides or sandals that I can dress up or down, close-toed shoes and/or comfortable running/walking sneakers. I'm obsessed with the brand Mindful Steps, partly because their branding and products are just beautiful but mostly because all their products are made with vegan leather! I'm currently loving the Kynd slide. As for shoes I like Avesu because they're 100% vegan, comfortable and versatile and they're made sustainably using Fairtrade raw materials.
5. Reusable Shopping Bag: EuroSac
Whether you're planning to grocery shop or just need a beach bag, this reusable, natural cotton string bag is absolutely perfect. It's lightweight and takes up virtually no space at all in your luggage. A small and reusable shopping bag that's easy to pack and will eliminate the need for plastic bags at the grocery store.

Vegan diets are suboptimal in 3 nutrients: Omega 3, D3 and B12. It's just a basic scientific fact and I personally feel the difference in my energy levels and ability to focus when I don't take these 3 supplements, especially when traveling when I'm already jetlagged and unable to monitor my intake levels. I currently travel with 3 glass bottles which takes up an annoying amount of space in my luggage. Future Kind is great because it's vegan, combines JUST the 3 essential nutrients I need, is sustainably and quality sourced, is shipped with 100% recycled packaging and best of all it comes in one little bottle. They officially launch in a couple weeks, I can't freakin wait to get mine and have some more space.
I struggle to sleep sometimes in a new environment and in an unfamiliar bed so I always travel with lavender oil. It's also great for flights to help you relax and for those times when you're hit with unpleasant smells and plane farts.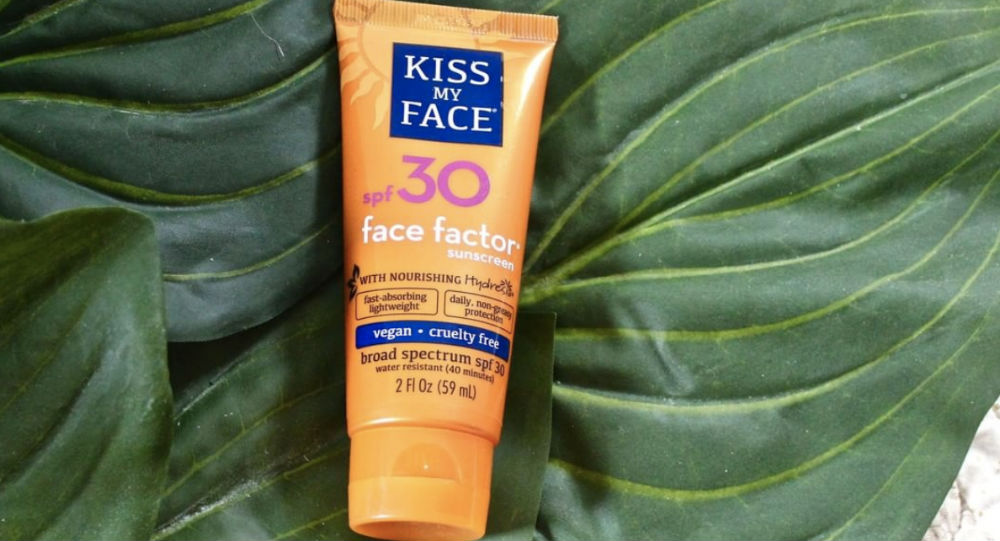 No matter where I travel to, I always find myself walking EVERYWHERE, so regardless of season, location and weather, I'm constantly reapplying sunscreen. Kiss My Face is an awesome vegan-friendly brand that smells great.
P.s. You may think that all the walking in the sun we do when we travel provides us with a sufficient amount of Vitamin D, sometimes this is true but if you're wearing sunscreen you're not getting the vitamins. For me it's a no-brainer to wear sunscreen and protect my skin which is why I supplement Vitamin D.  
I absolutely love this bag because:
It's made with vegan leather

It's a cross-body making it safer from pickpocketers

It can be dressed- up or down

It has a ton of pockets.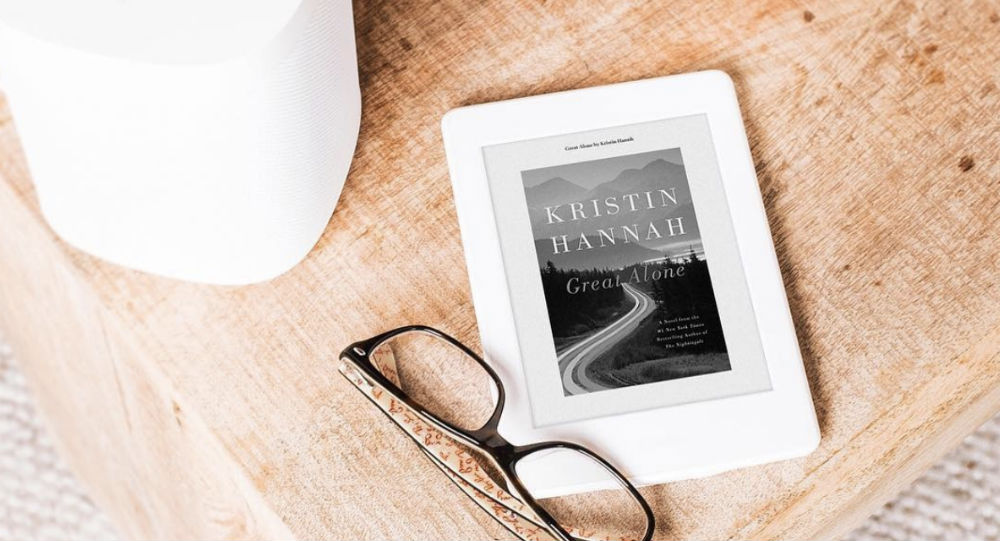 10. e-Reader: Kindle
I love a good book, especially a pre-loved one, unfortunately, they're not exactly travel friendly. I used to lug a bag full of novels around, picking up some and dropping some off as I went. It wasn't ideal and I eventually accepted that I needed a Kindle. They're great because they don't require any paper making them more environmentally friendly, they weight next to nothing and you have an entire library at your fingertips.
11. Make-up Bag: habe
The reviews on Amazon speak for themselves (5 stars and nearly 700 reviews.) This bag is the best for staying organized which can be tricky when you're traveling. Everything is easily accessible so you don't need to rummage around to find anything. Oh, and it's vegan with 100% LIFETIME Money Back Guarantee.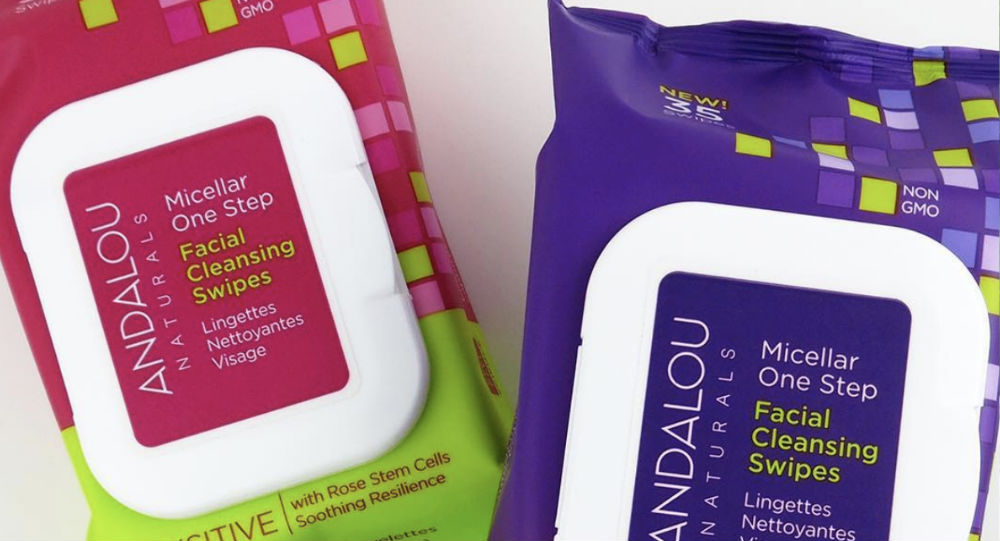 Micellar water was the best thing I ever found for my skin. I used to breakout constantly (even after giving up dairy.) So when I found something that actually worked I kindddaaa freaked out. While finding cruelty-free micellar water is fairly easy, I seriously struggled to find a product that used cruelty-free micellar water in the form of a wipe. Wipes (after dry shampoo) is my single most important travel necessity. Here are two affordable brands of cruelty-free, vegan micellar water wipes you can buy directly from Amazon.
13. A Bento Box: Grub2Go
If you read my blog on vegan travel tips you know I'm a huge advocate of packing vegan meals for flights and this bento box, stainless steel Tupperware is perfect for just that. The different compartments make it easy for packing a variety of snacks, the stainless steel keeps food cool longer and the secure clip is absolutely essential for ensuring nothing leaks all over your clothes and travel documents – no fun.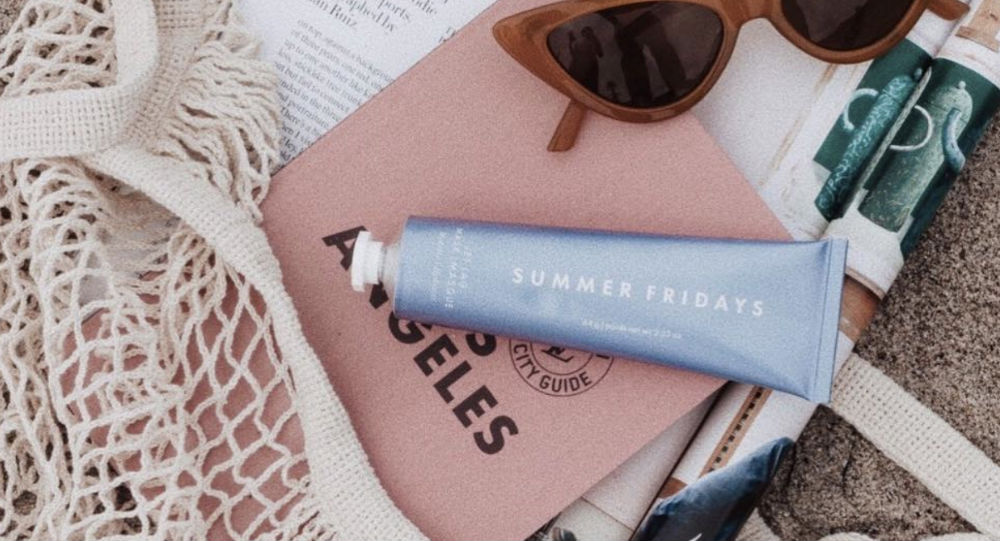 This line is all the rage these days and for good reason – they rock. Summer Friday's Jet Lag Mask is an absolute essential when it comes to travel. I don't know about you, but no amount of water on a flight has ever quenched my thirst.  And my skin definitely takes the brunt of the dehydrating altitudes. While I may still feel parched, this jetlag mask really does "drench stressed-out skin in antioxidant-rich hydration." Summer Friday products are vegan, cruelty-free, and paraben and sulfate free.
In my post on vegan travel I suggest packing snacks for flights and packing nutritional yeast for times when you want to cook abroad. This is what I use to pack said items. These bags are perfect because they are made with silicon (not plastic) and they don't leak. They can be reused over and over again and help eliminate single-use plastic. I suggest going to the grocery store and filling these up with nuts and fruits for flights and days spent sightseeing. They're also great for packing a small portion of nutritional yeast and hemp seeds from home so you're not lugging around entire containers.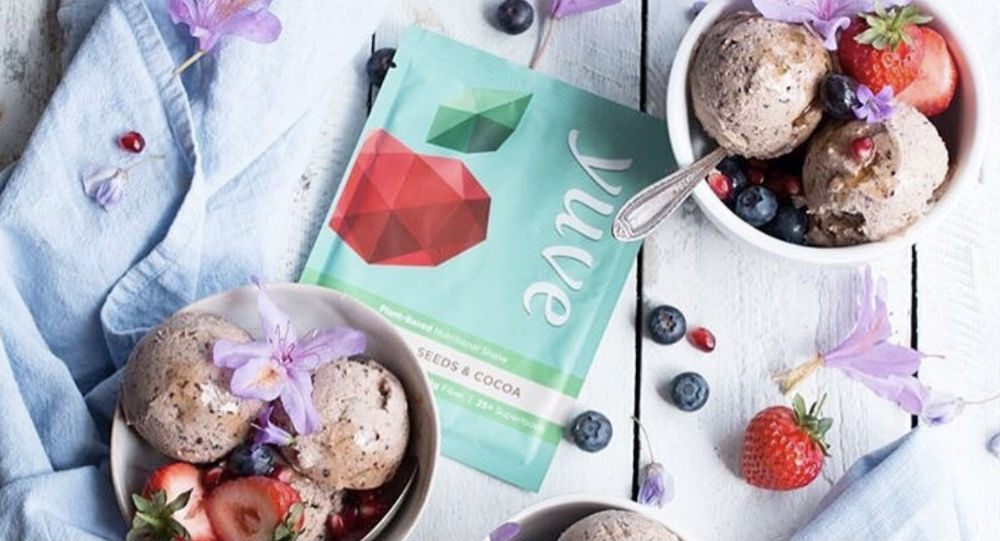 16. Single Serve Vegan Protein – Kura or Yuve
This product is amazing for travel. Single serve vegan protein packets mixed with water or a nut or soy milk has saved me in so many situations when vegan options are limited. It's an excellent source of nutrients and protein as well as a healthy meal replacement, definitely ideal when you're in a pinch.
Lets Be Birds is a participant in the Amazon Services LLC Associates Program, an affiliate advertising program designed to provide a means for sites to earn advertising fees by advertising and linking to Amazon.com.
Like this article? Pin it!