Whenever I'm deciding on a destination, I have a few standard criteria:
Good wifi
A co-working space
Affordable
Vegan food options
Water/surf
I was fortunate to find a few spaces in Costa Rica that fulfilled all 5.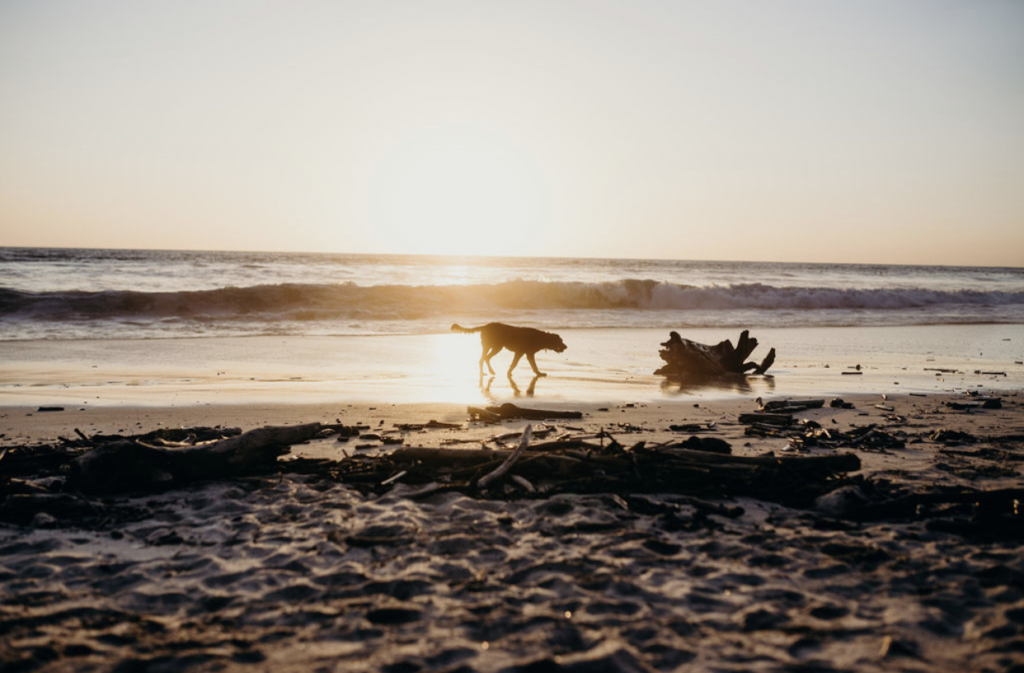 Getting around: I arrived in Liberia airport and had a shuttle scheduled for my first destination: Nosara. I used Tropical Tours Shuttles whenever I was going from A to B, and I used tuk-tuks everywhere in between. The public transportation system is supposedly decent, but I was more concerned with comfort, convenience, and efficiency.
Cash: There are ATMs in most towns, but not many and there were a few instances where the machine ran out of cash, so I'd recommend withdrawing when you have the opportunity.
While I moved around quite a bit in CR, I visited (Nosara, Santa Teresa, Manuel Antonio, Dominical, and La Fortuna) I only found two of the five destinations to be worthy of settling down in.
Nosara:
This spiritual slice of heaven was a dream come true. Even with my near kidnapping and the strange hostel vibes I found so much peace in this chic, Costa community. While this is a digital-nomad-friendly spot, it gave me more of a relaxed vacation vibe.
Where to stay: I stayed at Selina so I could work at the co-working space. However, I wouldn't recommend this. Here, you'll have to either walk along a busy dirt road or take a tuk-tuk pretty much everywhere. I'd definitely recommend staying west of 160 but preferably at one of the below locations:
Moana Surf Resort
The Gilded Iguana
The Buena Vibra Collective
La Negra Surf Hotel
Bodhi Tree Yoga Resort
The Nomadic
Where to Eat: The food in Nosara was some of my favorite. Below are a few recommendations:
La Luna – I visited here just about every night for the watermelon margaritas and their incredible tahini dressed salad dish
Naked Foods – I ate here for lunch just about every single day. This vegan cafe has beautiful and unique options. 
Beach Dog Cafe – I only went here a few times but – woah. Their vegan breakfast is next level. 
Mindful Bites
Nosara's Bagel House- yummy French food 
Al Chile
Surf Club – healthy smoothie bowls 
Things to do: I'm sure there were plenty of things to do here, but I spent most of my time walking along the beach, surfing and going to yoga and meditation workshops. I felt perfectly content relaxing and enjoying nature and the spiritual way of life in this beautiful destination.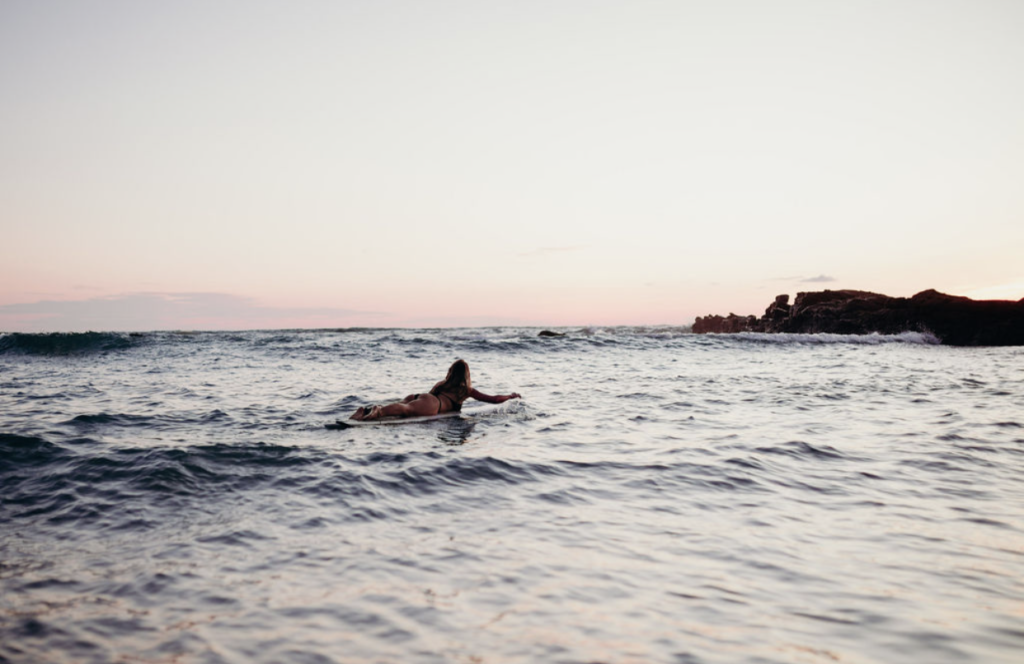 Santa Teresa
I have never felt more at home than it did in ST. This stunning location will always hold a special place in my heart as a healing, invigorating, cosmic space under the sun. I can't even begin to explain how magical this place is, so I'll just provide my recommendations below:
Where to Stay: The best thing I ever did was book a few weeks at Santeria Lodge. But if you can't secure a room here, these would be secondary recommendations:
Cabinas Calocita
Hotel Horizon
Hotel Santa Teresa
Beachfront Villa Bonita
Casa Del Mar Surf Destiny
Hotel Atrapasuenos
Hotel Nantipa
Bajo el Arbol B&B
Don Jons Lodge
Swinda Cowork Office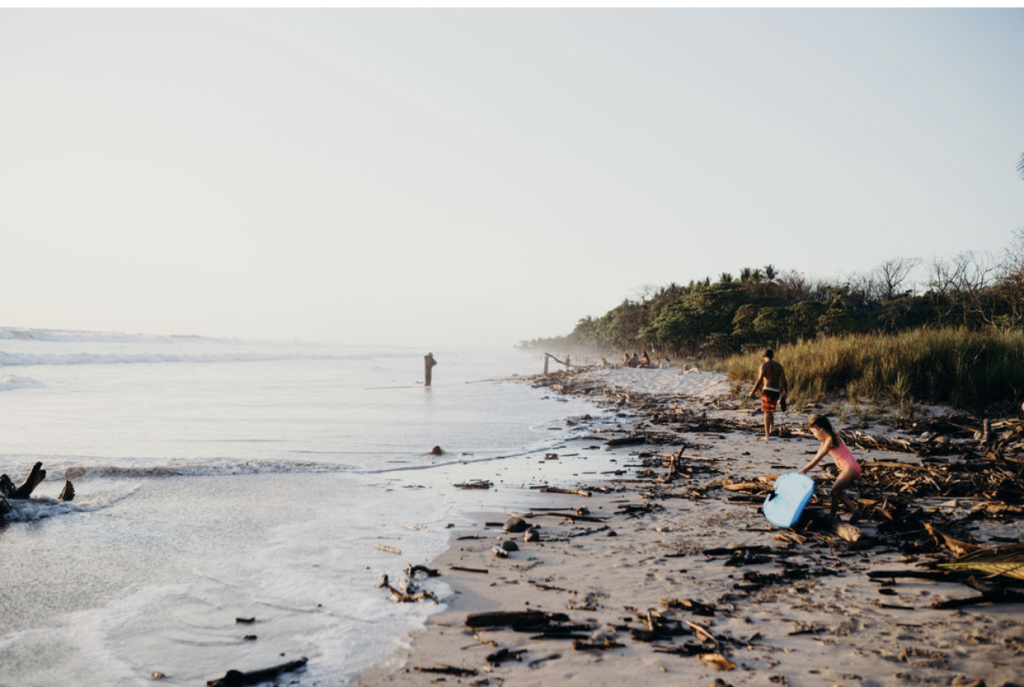 Where to Eat: My favorite way to start the day was to grab a cup of coffee at The Bakery and walk along the beach.
The Bakery
Product C – amazing tacos
Chop It – fantastic salads
Taco Corner – Obsessed!
Koji's – upscale but super nice quality
Dift Bar
Zula Restaurant – yummy, cheap mezze plates
Soda Playa Carmen – ate here many times with my friends from Santeria lodge
El Almacen
Amici – enjoyed a yummy birthday dinner here with new friends – pizza was incredible
Nami
Rocamar
Katana – pricey but amazing
Banana Beach – chill beach bar vibes and yummy cocktails
Earth Cafe – I loved walking along the beach to this adorable vegan cafe
Zwart Cafe – super cool, trendy art studio with yummy vegan food
Things to Do: Again, I was perfectly content here surfing the incredible, consistent, cerulean blue waves, walking along the beach at sunset, and practicing yoga just about every day. This was all when I wasn't working my butt off at Selina's co-working space or in my hammock at Santeria Lodge.
As for weekend activities, I got really involved with the community and volunteered for beach clean-ups and farmer's markets at Restaurante Playa Carmen. I went to my first ecstatic dance at Makanas Beach Bungalows (life-changing). I tried raki – incredible. But mostly, I read, walked, surfed, swam, and did yoga.
Favorite yoga: Selina with my friend Sabrina, and sunset yoga at Hotel Horizon.